If you're having trouble viewing this email, you can see it online.
Our 7th Annual CommUnity Breakfast is less than a week away!
Get Registered Now!
Registration for table hosts closes on Friday, October 7th.
Registration to attend the event closes on Sunday, October 9th.
Connect with over 1000 people who support our mission to provide supportive services to victims of human trafficking and sexual exploitation.
Doors will open at 6:45am, Breakfast will be served at 7am and our program will start promptly at 7:30am.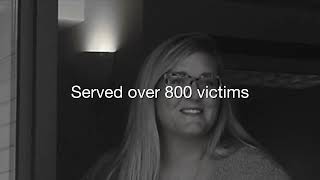 Click on the picture to watch a preview of our CommUnity Breakfast
Connect with us on Facebook or Instagram
Call to Freedom - 1915 E 8th Street, Suite 100
Sioux Falls, SD 57103
605-261-1880